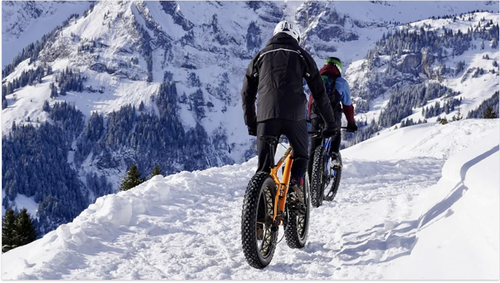 Choosing the Right Bike for Cycling
Cycling is becoming something of interest to many people, although it has always been popular. Once the decision is made to participate in this activity, it creates a need for different types of equipment with one of the most important being the bike itself. This can create a challenge for the newcomer to cycling because there are so many on the market to choose from.
First Things First
Before setting out to buy the bike, it is worth gaining some knowledge about cycling in general. There are all kinds of resources available for this. This knowledge will give some insight as to the different types of cycling adventures that are possible. Plus outline some of the challenges cyclists may face on different levels.
The Choices
The first thing is understanding the common types of bikes that are available to the cyclist, which include:
Cruisers
Road bikes
Mountain bikes
Hybrid bikes
There are others as well. You need to review the benefits they each have to offer. Then, are these advantages going to be important to your personal cycling needs?
The Cost Factor
Some may think that the more they will pay for a bike, the better it will be. This is not necessarily the case. You may be paying for features that you will never use. Or you may be paying for the brand, which may not be as important to you as a casual cyclist.
The Right Fit
Not every bike fits everyone, meaning it may not be the right size. The most important part of the cycle when it comes to size is the frame. If it's not right for you, it will give you an uncomfortable ride. When looking at the size of the frame, consider your height and your inseam.