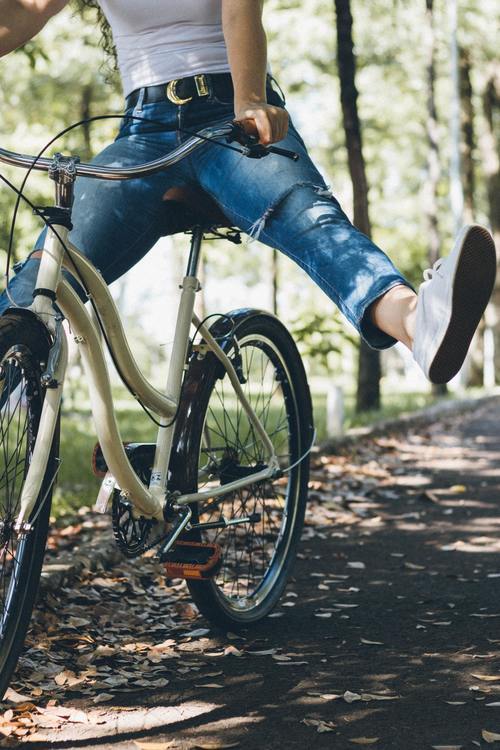 What Should a Cyclist Wear?
We all struggle with knowing what to wear from time to time, and cyclists are no exception. Clothing isn't always purely about how it looks, with cyclists knowing well that practicality is also crucial. Thankfully, we've put together some advice for what a cyclist should wear which you can read below in this article.
Sportswear
For professional cyclists especially, sportswear is always recommended. Wearing lycra cycling shorts with a t-shirt and protective gear such as a helmet is generally what would be suggested, and may be a strict requirement for professional level cycling races. Women cyclists will want to consider wearing a sport's bra, which offers a good level of support and also comfort for strenuous cycling activities. Trainers are a good choice of footwear for cyclists, supporting your feet and allowing you to get a good grip on the pedals. Specialist cycling trainers can be purchased which provide additional grip on the soles and further support and comfort for your feet.
Comfort and Style
If you're not a professional cyclist and are simply cycling as opposed to driving to work for instance, then full sportswear attire won't be necessary. You should still ensure you're able to cycle comfortable however, taking into consideration the style requirements of where you're cycling to. Someone cycling to work may want to wear trousers from NA-KD which are perfect for formal environments and look good, whilst being comfortable and allowing a good range of motion in your legs for cycling. Trousers are a requirement for many more formal environments, so cyclists may wish to wear them as opposed to more casual clothing such as tracksuit bottoms.
Along with trousers, a smart shirt and jacket can be worn for a formal work outfit. Whilst a t-shirt with a colour or pattern of your choice can be used if you're cycling to the shop or somewhere else without a strict dress code. Cycling is a great way of travelling around and doesn't only have to be reserved for professional sports athletes wearing full suits of sportswear.
Safety First
Even when travelling by bicycle in a casual capacity, safety should still be prioritised and a helmet worn. Other safety equipment such as shoulder and knee pads may also be a consideration, particularly on busier or bumpier roads where the risks of accidents can be higher. If cycling to work as a non-professional cyclist, you should still think about wearing trainers as these can be safer than other styles of shoe for a physical activity like this. You can use a backpack to carry replacement shoes for when you arrive at your destination, or even a basket hung over the front of the handlebar. Whether you're new to cycling or are a seasoned pro, safety should never be compromised upon.